Buy your own Bioptron Light
The Bioptron Light system has an amazing amount of uses and can be purchased for use in your own home should you wish to do so.
If you are interested in purchasing your own Bioptron light please contact me for more information - I am a registered Alternative Healing Broker, registered to sell the Bioptron Lights in New Zealand.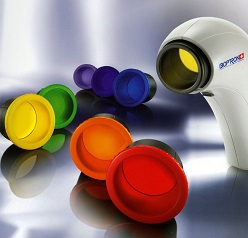 "Colour is like food for the soul - plus it's not addictive or fattening."
Isaac Mizrahi, Fashion Designer